Graduate School of Information Science, NAIST
Summer Seminar
Aug. 07-09, 2017
Summer Seminar 2017 will be held on the Graduate School of Information Science, NAIST, on August 07-09. You can experience the cutting-edge research on Information Science during this Summer Seminar.
We are looking forward to your application!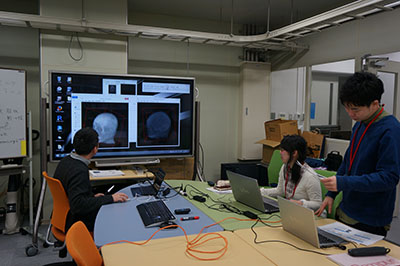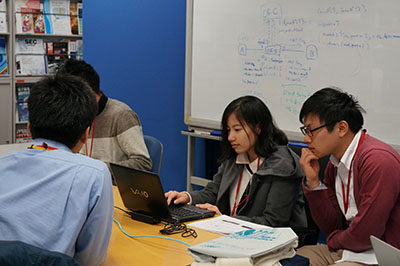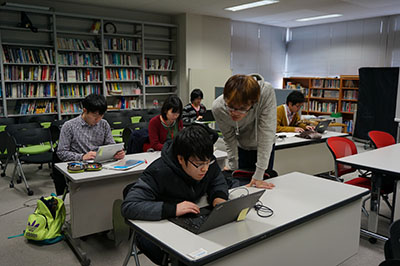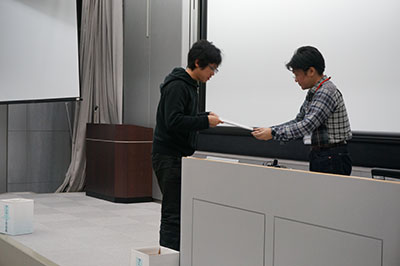 Date
Aug. 07 - 09, 2017 : 2 or 3 days (Depend on the topics)
Venue
Graduate School of Information Science, NAIST (Takayama 8916-5, Ikoma, Nara 630-0192, Japan), or Online
Intended audience
Education higher than undergraduate including non-academic applicants who are planning to become IS students.
If you are not a candidate, please apply the Lab tour
Capacity
Depends on each theme (please check the table below).
If the number of applicants exceeds the capacity, a selection process will be done by the corresponding laboratory.

Admission fee
FREE! However, we don't cover any travel or accommodation costs.
Application form
Contact us
Summer Seminar Committee
ss1708[at]is.naist.jp
2017.07.24 Theme assignment notification email is sent. Confirm the assignment
2017.07.17 Application site is closed
2017.06.30 Application is started
2017.06.27 Website is open and the list of themes is uploaded
Aug. 7 Mon.
09:20 Registration (IS L1 lecture room)
09:30 - 10:00 Introduction (IS L1 lecture room)
10:00 - 17:00 Seminar (Lab.)

Aug. 8 Tus.
09:20 - 16:45 Seminar (Lab.) 16:50 - 17:20 Ceremony (IS L1 lecture room)

Aug. 9 Wed.
09:20 - 17:00 Seminar (Lab.)

Google cannot answer! How to make the fastest Deep Learning platform?
Algorithm design toward fault-tolerant systems
Algorithm design toward molecular robots
Activity recognition in smart home
Simulation: Theory and Practice
Construction of a Parallel Distributed Learning System
Software Development Bot~Toward Automatic Software Development~
Software Data Mining using the Jupyter Notebook
Virtual network programing for Cloud computing
Let's find bad parts of software !!!
An in-depth security analysis of OpenStack
Cryptanalysis based using Side-Channel Information from Cryptographic Module
Raspberry Pi mesh networking for DR (Disaster Recovery)
Learning wireless communication using computer simulation
Understanding wireless power transfer via experiments
Experiencing the world of vision augmentation using a video see-through HMD
Generating robot motion from human demonstration observed by first person vision
Bio-inspired robot control and AI
Summer Wars of the Machine Learning
Data Science of Human Anatomy
Mathematical Science for Image-guided Surgery
Lab tour
Please visit Lab Tour.
Please visit Access Map.
Please visit FAQ(in Japanese).